Move Your Organization Forward
Zenith works exceptionally close with its clients to provide the services needed to produce the desired outcome in moving the organization to its next/desired level. This process is achieved by assisting leaders and staff members in understanding and knowing that in times of significant change, racial disparities, organization culture receives special attention. Therefore, the importance of creating a culture of accountability leads the organization to take a look at its underlying beliefs, values, mission, and vision. This transformation process does not change solely because the organization wants to change—its purpose, its focus must also include all stakeholders. Cultural change of an organization occurs when people are working together every day. Great organizations are identified by a set of intrinsic values.
Diversity, Inclusion and Antiracism Training
When you peel away the shell/outer layer of the organization, there lives a culture that consists of a set of values, traditions, beliefs, and behaviors. Zenith's training/consulting process is geared towards addressing all of these areas. In addition to effective communication, our team is dedicated to providing highly engaging workshops and coaching that will result in long-lasting change. Our customized workshop packets focus on the needs of the client by addressing all adaptive challenges, growth opportunities, building commitment, satisfying needs, conflict resolution, and modeling organizational principles. Ultimately, creating a change that creates an increase in performance and a highly respected team.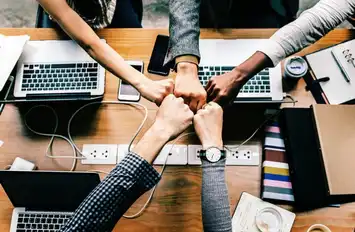 Our Program Includes
4-8 hour customized in-depth training

Zoom virtual expert training team

Collaborative group meetings

Individual training, coaching and psychological counseling
Training Covers
Bias Management

Discrimination

Stereotypes

Micro-Aggressions

Color-Blindness

And Much More